Accurus Research Systems is a family of three concentric components that specializes in helping organizations improve performance through:
1
Employee and customer engagement
2
Continuous process improvement
3
On-site training in these two disciplines
People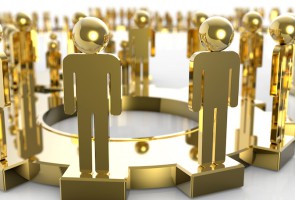 W
e have more than 27 years experience measuring employee engagement and customer satisfaction through valid and reliable survey methodologies.
Employee engagement survey research measures the level in which employees are engaged with the organization in terms of the amount of effort they are willing to commit, as well as their connection and loyalty to the organization. There is a strong, positive correlation between an engaged workforce and satisfied customers.
Customer satisfaction survey research measures areas of strengths and weaknesses, opportunities and threats, and identifies critical markers that commit a customer to the organization. In the same manner that engaged workers drive satisfied customers, customers who feel a commitment and loyalty to the organization drive organizational performance.
We collect, benchmark, and track employee and customer engagement as well as provide insights into what the data reveal, the strength of the relationship between engaged employees and delighted customers, and the implications to organizational performance.
Processes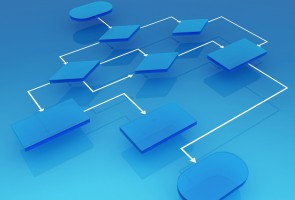 F
or more than 20 years we have worked with a diverse set of organizations to help improve the way they do business through continuous process improvement.
The deployment of organizational process analysis and process design helps the organization create more efficient methods for accomplishing its mission.  These process improvements can lead to cost reduction and avoidance, reduced cycle time, defects reduction, safety enhancements, and improvements in employee and customer satisfaction, among other things.   Specific approaches range from facilitating simple brainstorming sessions among key process participants to the initiation of a Lean or Six Sigma project.
Through the assessment and examination of processes critical to an organization's purpose and mission, we work with process owners and subject matter experts to create a detailed process map that depicts each step of the process, identify bottlenecks and pinch-points, redesign the process, and, working with an implementation team, institutionalize the new process. We remain involved from project concept to process implementation, assisting you as the new process becomes the way business is done.
Training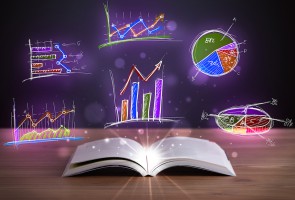 W
hile a project is underway, we provide training in the areas of people and processes that permit the organization to take on a greater role for future performance improvements if it so chooses.
We believe that "as we do, we learn, and as we learn, we do."  Whether we are working with you to measure employee engagement and customer satisfaction or working with you to improve a process, one of our objectives is to pass along our insights and methods that enable you to develop these skill sets within your organization.  By "learning as you do," you gain insights into the impact that these business practices have on organizational performance.
Our survey methods course curriculum includes instruction in sampling techniques, data collection methods, questionnaire development, web-based survey strategies, and survey project management. Each course addresses the theory, logic, and practical applications of the material.
Offerings from our process improvement curriculum include instruction in various process improvement approaches as well as coverage of many of the leading tools and techniques used to assess and improve key organizational processes.